Holy Family Youth
HOLY FAMILY YOUTH GROUP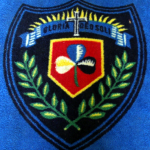 The first group of Holy Family Youth in Ireland was set up in Holy Family Secondary School, Newbridge in 2012 with the collaboration of Holy Family Sister Kate Cuskelly and Holy Family Lay Associate, Edel Mulligan.
Holy Family Youth or HFY, as the young people decided to name it, is a group of Senior Students who commit themselves to living out their Catholic/Christian Faith in visible and tangible ways within the school, in their families, and in their local neighbourhood.
Their inspiration is the person of Jesus and our Founder, Pierre Bienvenu Noailles.

Their aim is to:
LIVE MY LIFE THROUGH POSITIVE ACTION
SPREAD THE GOOD NEWS OF JESUS
BE FAMILY AND BUILD FAMILY
PARTICIPATION IN HOLY FAMILY YOUTH INVOLVES
completion of an Application Form giving reasons for interest
a one to one interview to establish motivation
willingness to undergo training in Leadership Skills & Team Work
openness to personal prayer, reflection and evaluation
commitment to attending weekly group meetings
signed permission of parent/guardian is also a requirement.
HOLY FAMILY YOUTH PROJECTS
HFY help plan and carry out a special programme of Welcome & Support for First year pupils. The emphasis is on helping the First Years settle into life in Secondary School. Special events are planned to facilitate bonding and help reduce the stress and worry associated with moving into second level education.
Much attention is given to helping create a sense of community and care within school and the phrase, Be Family and Build Family, could be said to be the HFY mantra.
As well as being involved with First Years at a Social level, the HFY group also help in the Faith Formation of the new pupils by assisting the School Chaplaincy Team in the provision of a Retreat and times of reflection for the new pupils.