Bradford's Winning Gardeners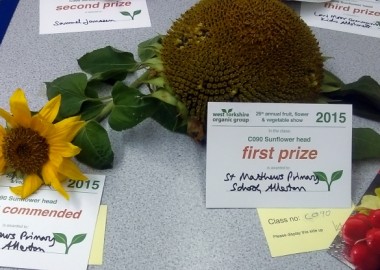 WEST YORKSHIRE ORGANIC SHOW
The 26th annual Show was held in Saltaire, Bradford on 12 September 2015. Holy Family Sister Maria Crowley entered about 15 exhibits, namely vegetables, fruit, herbs and flowers, from St Matthew's School Allotments. Maria started this project 6 years ago.
St. Matthew's scooped nine prizes, firsts going to the massive sunflower (pictured on left) and peas.
There were also four exhibits from the Keighley project where Maria works. These people are on a recovery programme and were so delighted to see that they had won three prizes for their potatoes, garlic and turnips.
                                                                                                 Keighley Prize Winners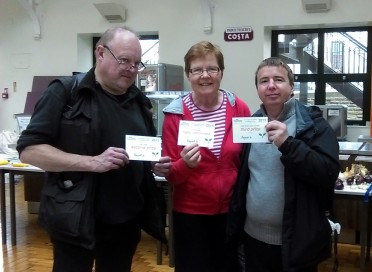 Congratulations to Maria and Co-Winners!