COP26 – Campaign for the climate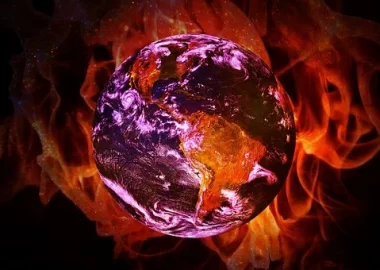 JOIN THE CAMPAIGN
As we know, in November, governments from around the globe gather in Glasgow at COP26 to discuss what action to take to tackle the climate emergency.
CAFOD, the Catholic Agency for Overseas Development in Britain, has issued an urgent appeal to the Catholic community, and indeed to all who care for our common home, to demand that their leaders act now to restore and protect it. One way to do this is by signing this petition.
Sr. Catherine Lavery has signed the petition on behalf of Holy Family members in Britain and Ireland.
Statement by Catholic leaders in G20 Countries on Consigning Fossil Fuels to History
"Investments in fossil fuels continue to rise, even though scientists tell us that fossil
fuels should remain underground…We continue along old paths because we are
trapped by our faulty accounting and by the corruption of vested interests. We still
reckon as profit what threatens our very survival."1
(Pope Francis)
The voices from the communities we work with are ringing out. Climate change is a present
reality that is affecting our brothers and sisters around the world, particularly those in poor
and climate vulnerable communities who have contributed to this issue the least. We see
increasingly severe and frequent droughts and floods, loss of crops, and destruction of land.
We cannot and must not be quiet in the face of such suffering and injustice.The science is clear. The world needs to keep fossil fuels in the ground if we are to limit
global warming to a below 1.5 degrees temperature rise by the end of 2030.
We therefore call on our governments to use the G20 meetings in October to consign fossil
fuels to history by:
1. Stopping any new developments of coal, oil and gas within our own countries.
2. Immediately ending all funding of fossil fuels – including coal, oil and gas – abroad.
3. Massively scaling up investments in clean and safe forms of energy such as wind and
solar power, that prioritise energy access for the poorest communities.
4. Making good on promises to provide climate finance to support communities already
affected by the impacts of climate change.
Our moral duty is unquestionable. Advanced economies must act first to tackle climate
change and must act quickly to protect current and future generations and our common
home. We must face our historic responsibility and act with justice, standing in solidarity
with our sisters and brothers in our own countries and around the world.
We need to act now. We do not have the luxury of time on our side.
Signed (Bishops and Heads of Religious Communities in G20 countries)
11th October 2021
1 Climate Change and New Evidence from Science, Engineering, And Policy", Meeting with Finance Ministers from Various Nations, 27 May
2019, Rome.
List of signatories
AMERICAS
Archbishop Jorge Lozano Archbishop of San Juan de Cuyo, Argentina; General Secretary of CELAM
(Bishops' Conference of Latin America)
Sr. Patricia McDermott, RSM President, Sisters of Mercy of the Americas
ARGENTINA
Archbishop Andrés Stanovnik OFMCap. Archbishop of Corrientes, Argentina
Bishop Oscar V. Ojea Bishop of San Isidro; President, Bishops' Conference of Argentina
Bishop Carlos H. Malfa Bishop of Chascomús, General Secretary, Bishops' Conference of Argentina
Bishop Gabriel Bernardo Barba Bishop of San Luis, Argentina
Bishop Oscar Sarlinga Bishop Emeritus of Zárate-Campana, Argentina
Bishop Carlos José Tissera Bishop of Quilmes, President, Caritas Argentina
Bishop José María Baliña Auxiliar Bishop of Buenos Aires, Argentina
Bishop Jorge Lugones SJ Bishop of Lomas de Zamora; President, Social Pastoral Commission,
Bishops' Conference of Argentina
Bishop Hugo Norberto Santiago Bishop of San Nicolás de los Arroyos, Buenos Aires
Bishop Fernando C Maletti Bishop of Merlo-Moreno, Argentina
Bishop César Daniel Fernández Bishop of Jujuy, Argentina
BRAZIL
Bishop Dom Erwin Krautler Bishop Emeritus of Xingu, Brazil; President, REPAM
(Pan Amazonian Church Network) Brazil
Bishop Sebastião LIma Duarte Bishop of Caxias do Maranhão, Brazil; President, Integral Ecology
and Mining Commission, Bishops' Conference of Brazil
Bishop Vicente Ferreira Auxiliary Bishop of Belo Horizonte, Minas Gerais, Brazil
Bishop Cleonir Dal Bosco Bishop of Bagé, Rio Grande do Sul, Brazil
Bishop Edson Damian Bishop of São Gabriel da Cachoeira, Amazonas, Brazil
Bishop Vital Corbellini Bishop of Marabá, Para, Brazil
MEXICO
Sr. Ana Ma. Pacheco R. Superior General, Guadalupan Missionaries of the Holy Spirit, Mexico
USA
Sr. Brigid Lawlor, RGS Congregation of Our Lady of Charity of the Good Shepherd, US Provinces
Sr. Carol Zinn, SSJ Executive Director, Leadership Conference of Women Religious, US
Sr. Corona Colleary Area Leader, Columban Sisters, US
Sr. Moira Quinn, O.Ss.R. Prioress, Redemptoristine Nuns of New York, US
Fr. Carl J. Markelz, O. Carm. Prior Provincial, Carmelites, Province of the Most Pure Heart of Mary, US
AFRICA
Archbishop Gabriel Justice Anokye Archbishop of Kumasi, Ghana; President of Caritas Africa
Bishop Sithembele Sipuka Bishop of Umtata, South Africa; First Vice President, SECAM
(Symposium of Bishops' Conferences of Africa and Madagascar)
SOUTH AFRICA
Archbishop Siegfried Mandla Jwara
CMM Archbishop of Durban, South Africa
Bishop Kevin Dowling C.Ss.R. Bishop Emeritus of Rustenburg, South Africa
Bishop Jan De Groef, M.Afr. Bishop of Bethlehem, South Africa
Bishop Duncan Tsoke Bishop of Kimberley, South Africa
Bishop Edward Risi OMI Bishop of Keimoes-Upington, South Africa
Bishop Victor Phalana Bishop of Klerksdorp, South Africa
Bishop Joseph Kizito Bishop of Aliwal North, South Africa
ASIA
Fr. Adrianus Suyadi, SJ Secretary, Social Apostolates of the Jesuit Conference of Asia Pacific
INDONESIA
Fr. Fredy Rante Taruk, Pr Director, Caritas Indonesia – KARINA
Fr. Benedictus Hari Juliawan SJ Provincial, Indonesian Province of the Society of Jesus
INDIA
Fr. Paul Moonjely Executive Director, Caritas India
SOUTH KOREA
Sr. Choi Eunsook Area Leader, Columban Sisters, South Korea
JAPAN
Archbishop Isao Kikuchi, SVD Archbishop of Tokyo, Japan
EUROPE
Cardinal Jean-Claude Hollerich
Archbishop of Luxembourg; President of COMECE (Commission of the
Bishops' Conferences of the European Union)
ITALY
Archbishop Gianpiero Palmieri Archbishop of Idassa, Italy
Archbishop Luigi Bressan Archbishop Emeritus of Trento, Italy
Bishop Claudio Cipolla Bishop of Padova, Italy
Bishop Francesco Oliva Bishop of Locri-Gerace, Italy
Bishop Fortunato Morrone Bishop of Reggio Calabria- Bova, Italy
Bishop Francesco Alfano Bishop of Sorrento-Castellamare di Stabia, Italy
Bishop Giuseppe Satriano Bishop of Bari-Bitonto, Italy
GERMANY
Archbishop Stephan Burger Archbishop of Freiburg, Germany; responsible for MISEREOR
Bishop Dr. Bertram Meier Bishop of Augsburg, Germany; Chair of the German Catholic Bishops'
Conference Commission on International Church Affairs
UNITED KINGDOM
Bishop John Arnold Bishop of Salford; Environment Lead, Catholic Bishops'
Conference of England and Wales
Bishop William Nolan Bishop of Galloway, Scotland
Sr. Catherine Lavery Provincial, Sisters of the Holy Family of Bordeaux, Britain and Ireland
Fr. Damian Howard SJ Provincial of the Jesuits in Britain
Sr. Anne Marie Smith Area Leader, Columban Sisters, UK
Fr. Colm M. McGlynn OSM Prior Provincial, Servite Friars, Province of the Isles
AUSTRALIA
Bishop Vincent Long Van Nguyen OFM
Conv
Bishop of Parramatta, Australia; Chair of the Australian Catholic
Bishops' Commission for Social Justice, Mission and Service
Sr. Monica Cavanagh RSJ Congregation Leader, Sisters of Saint Joseph, Australia
Br Peter Carroll FMS President, Catholic Religious Australia
Anne Walker National Executive Director, Catholic Religious Australia
Sr. Mary Barbuto NDS Sisters of Notre Dame de Sion, Australia Regions Leader
Sr. Melissa Dwyer FdCC Delegation Leader, Canossian Daughters of Charity, Australia
Sr. Brenda Kennedy CHF Sisters of the Hoy Faith, Australia
Sr. Catherine O'Connor, CSB Congregational Leader, The Sisters of St. Brigid, Australia
Sr. Philippa Murphy FDNSC Provincial Leader, Daughters of Our Lady of the Sacred Heart, Australia
Sr. Margaret Barclay PBVM Congregation Leader, Presentation Sisters, Wagga Wagga, NSW Australia
Sr. Eveline Crotty RSM Institute Leader, Institute of Sisters of Mercy of Australia and
Papua New Guinea
Fr Paul Cahill, O.Carm Provincial, Carmelites of Australia & Timor-Leste
Sr. Lucy van Kessel Congregation Leader, Presentation Sisters, Western Australia
Sr. Catherine Lacey SM Unit Leader, Marist Sisters, Australia
Sr. Catherine McCahill SGS Council Member, Sisters of the Good Samaritan, Australia, Japan,
Philippines and Kiribati
Sr. Mary-Louise Petro RSM Congregation Leader, Sisters of Mercy, Parramatta, NSW Australia
Sr. Kathleen Cotterill Region Leader, Little Company of Mary Sisters,
Region of the Southern Cross (Australia ,New Zealand and Tonga)
Fr Peter O'Neill Missionary Society of St Columban, Australia
INTERNATIONAL
Sr. Hyesook Susanna Choi Congregational Leader, Columban Sisters, International
Bishop Marc Stenger Bishop Emeritus of Troyes, France; Co-President, Pax Christi International
Sr. Teresia Wamuyu Wachira Co-President, Pax Christi International
Tomas Insua Executive Director, Laudato Si Movement