Holy Family Communities join JRS UK refugee hosting scheme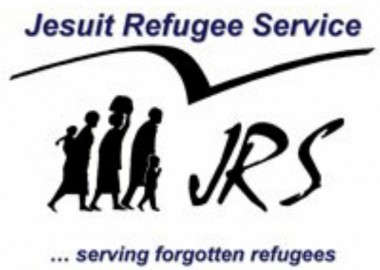 Two Holy Family communities in Britain have opened their houses to provide accommodation for refugees in collaboration with the UK Jesuit Refugee Service. The JRS Hosting Scheme is to be expanded as the following post indicates. 
The Jesuit Refugee Service UK (JRS UK) are preparing to expand their refugee hosting scheme in response to calls from Pope Francis for the Church to shelter more refugees during the Year of Mercy. JRS's At Home scheme brings together destitute asylum seekers with religious communities and parishes who are willing to open up their homes and hearts to offer short-term accommodation.
The Catholic refugee organisation based in East London say they see many homeless asylum seekers in need of shelter at their weekly day centre and expect the changes in the new Immigration Act to cause a rise in homelessness amongst families with children.
Nicolette Busuttil started work with the small team at JRS UK on 17 May 2016, as part of a significant expansion of JRS' work in this area. Nicolette's role will be to work with religious communities and parishes to encourage and support them in hosting a destitute asylum seeker. She joins the JRS UK team with nine years of experience at JRS Malta, working in detention and with asylum seekers in the community. She is also reading for a PhD in immigration law.
Sarah Teather, Director of JRS UK, said: "Providing shelter to refugees who find themselves homeless is literally a life line for many. JRS UK's At Home scheme is a practical way for religious communities to make a difference in this Year of Mercy. We would encourage any communities who want to take part to get in touch with JRS UK."
Nicolette said: "I am so pleased to take on this role and once again accompany, serve and advocate for destitute migrants. The At Home project is an opportunity to provide a Christian welcome to refugees in a society that has relegated destitute migrants to its margins. It echoes the invitation made by Pope Francis to assume responsibility for the suffering of refugees by extending true hospitality to those in our midst and enabling them to regain hope of a life lived in dignity."
The Immigration Act 2016 received Royal Assent on Friday 13 May, http://www.legislation.gov.uk/ukpga/2016/19/contents/enacted . It includes requirements for landlords to check immigration status of tenants and will restrict financial support available for families turned down for asylum.
Source: JRS