Meeting of Holy Family Safeguarding Team and Trustees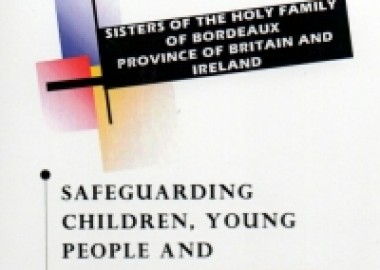 Three members of the Team (Maria Crowley, Sheila Roberts, Pauline Byrne) met with our Trustees on 21 November 2015.
The Safeguarding Team reported on the training courses they had followed in the past year. These include Safer Recruitment, Mental Capacity Act, and team training on the Standards in Ireland.
Two members of the team attended the recent CSAS conference in Derbyshire,
"From Darkness to Light"
The Trustees and the Safeguarding team had a discussion on the pending Goddard Inquiry and the preparatory work that needed to take place. We will follow the guidelines of the Inquiry Council.
We also had a discussion on the importance of creating safe spaces in all our houses and areas of ministry and the importance of every Sister having a good understanding of this, and of boundaries.
We shared information on the Online Update service which has been introduced in the UK for those applying for or renewing DBS certificates.
We came up with an action plan for the coming year: this will include on-going training for our Sisters and staff and updating our information leaflet.
The Sisters of the Holy Family of Bordeaux are committed to the development of the highest standards of Safeguarding practice as an integral part of their life and ministry within the Unit of Britain and Ireland.