A Founder dreams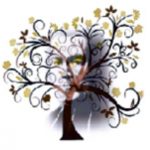 One evening as he mused in the shade of an oak tree,
Pierre Bienvenu Noailles's vision of a new society was captured in a dream.
"In my dream…
the Holy Family appeared to me like a great tree,
a kind of oak with verdant branches;
in it were seen flowers and fruits of all seasons;
there were birds of every colour, from every country.
Each species had its own song,
but every now and then they formed one single voice
and in perfect harmony they seemed to say:
"Glory to God, glory to God alone,
and all through Mary'"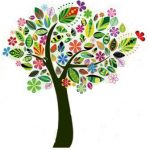 The tree,
is the symbol of the Holy Family. It is a song to life, verdant, full, deep,
rooted firmly in the source which gives it life, its branches supporting
flowers of every colour, fruits of every season, birds of every kind,
united in singing one single song:
Glory to God alone,
A song to life, to creation, to communion, welcoming diversity, inclusiveness,
and the inter-relatedness of everything that exists,
thus achieving a harmony that we can imagine only in God.