Prayer of the Day
Twenty Eight Sunday of the Year
October 9th, 2016
"Were not all ten made clean."
Luke 17 : 18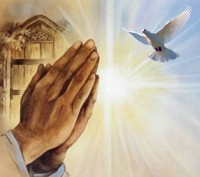 As Jesus crosses the border between Samaria and Galilee ten lepers come towards him begging him to have pity on them so they could re-enter society. Jesus orders them to go to the priests. On their way they discover they are cured. One of them a Samaritan returns to thank and praise Jesus. Jesus recognises him as one of the ten and wonders out loud about the other nine.
How often do we also act like the nine lepers made clean by Jesus. We are very strong  in our prayer of petition. We are forever begging for this, that and the other. Then when our prayer is granted we often forget to praise and thank God for the miracles in our lives.
Prayer
Jesus please give us a grateful heart. Amen