Prayer of the Day
Daily Prayer
October 12th, 2015
"On Judgment day the men of Nineveh will stand up with this generation and condemn it, because when Jonah preached they repented."
Luke 11 : 32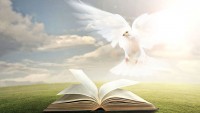 Ethiopia comes to Solomon in the person of the Queen of the South. The people of Nineveh were the hated Assyrians, who destroyed the ten northern tribes of Israel and had even scorched Judah, the southern part of Israel with widespread destruction.  These people, among the cruellest in biblical history, could be converted by the obstinate and stubborn Jonah. (The Bible tells us that Jonah did not want to see these hated people converted to God).
Yet, someone greater than Solomon and Jonah, viz. Jesus, was here. At the Judgment, Jesus says, the pagan Queen of the South and the hated citizens of Nineveh will rise along with ourselves, and they will condemn us. With so little, they accomplished so much.
Jesus, the Son of God, had come to people that he loved dearly – but they rejected him. God's chosen people made themselves more liable to judgment than these 'hated people' or this powerful pagan queen.
We have eye witness reports of the Risen Jesus, the continuous power of the Holy Spirit, easy access to the Scriptures. With the knowledge and insight available to us, our response to Christ ought to be even more complete and wholehearted.
Prayer
Lord, help me to recognise and accept your word as I meet it the events and circumstances of each day. Amen