Prayer of the Day
Daily Prayer
May 30th, 2016
"By his divine power God has given us all the things we need for life and for true devotion."
2 Peter 1 : 3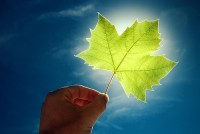 Peter,  now an old man,  is writing to the early Christians who are already suffering persecution,  to assure them that God will help them in their struggles.  He reminds them of the sublime calling received in Baptism by which they are already sharing in God's divine life.  Peter encourages them to remain faithful to Jesus Christ,  to grow in knowledge and love of Him  who has promised them eternal life.
It would seem that Christians have been persecuted for their faith throughout the whole history of the Church.  Indeed today there are more Christians suffering for their faith than ever before.  But this shouldn't surprise us as Jesus had warned the Apostles that this would happen.  'Look I send you out like sheep among wolves.  They will flog you.  You will be brought to trial.' (Matthew 10 : 16)  However,  our Lord goes on to assure his disciples that they will not face persecution alone.  No the Holy Spirit will be with them so there is no need for them to be afraid.
Let us join Pope Francis,  successor of Peter,  in his prayer for the persecuted Church throughout the world.  We ask the Lord to pour out his Spirit upon them and to give their persecutors a change of heart.
Prayer
That those Christians, who on account of their faith, are discriminated against or are being persecuted, may remain strong and faithful to the Gospel, thanks to the incessant prayer of the Church. Amen (Pope's intention for March)