Prayer of the Day
Daily Prayer
October 10th, 2016
"When Jonah preached they repented, and see, something greater than Jonah is here."
Luke 11 : 32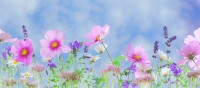 Jesus addresses a large crowd telling them it is a wicked generation, for they do not believe nor repent. In Jonah'  time the people of Nineveh did both. One day the people of Nineveh will judge this generation for their lack of faith for this is not Jonah but Jesus in front of them.
Prayer
Jesus we too need conversion here and now. We hear your words and we still go our own way. Convert our hearts and minds. We are incapable on our own. Only you can do it. Jesus start today.