Prayer of the Day
Daily Prayer
June 25th, 2016
"The centurion answered, 'Lord, I am not worthy to have you come under my roof; but only speak the word, and my servant will be healed.' "
Matthew 8 : 8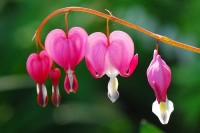 A centurion was a career military officer in the Roman army with control over a hundred soldiers. Roman soldiers, of all people were hated by the Jews for their oppression, control and ridicule. Yet this man's faith amazed Jesus!  This hated Gentile's faith put to shame the stagnant piety of the Jewish religious leaders.
The Gospel reminds us that Jesus came not only to the Jewish people but to all who had faith in him. Some of these people also helped Jesus to see and discern the Father's love for all people, irrespective of race or colour.
Prayer
Help me to find you in the circumstances of each day and in the people I meet along the way. Amen