Prayer of the Day
Daily Prayer
January 10th, 2014
""Whoever believes that Jesus is the Christ has been begotten by God.""
1 John 5 : 1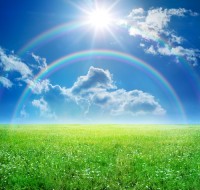 In today's Gospel (Lk. 4:14-22) Jesus with the power of the Spirit in him tells the people in the synagogue in his own home town that he is the promised one, the Messiah prophesied by Isaiah.  He is the anointed one of  The Lord, sent to bring good news to the poor (all of us), sight to the blind and freedom to the downtrodden.  Jesus knew that it was his mission then and still is today, to reveal to us the true God instead of the false images that we have in our heads.  The God of Jesus is unconditional love.  That love burst forth through Jesus during his three years of public ministry.  Wherever he went he healed the sick, cast out demons and conveyed the love and compassion of God through his parables and finally
he sacrificed his life to the last drop of his blood for love.   He strove against the hardness of heart and human blindness with his vision of love.  Jesus is still intent on communicating his vision of God to us today in order to draw us into union with his Father.
Prayer
Father we are filled with new hope by the coming of your Son among us. May his vision of your unconditional love fill us today so that we can bring others into your loving embrace. We ask this through Christ, our Lord. Amen