Prayer of the Day
Daily Prayer
September 11th, 2014
""Do to others as you would have them do to you.""
Luke 6 : 31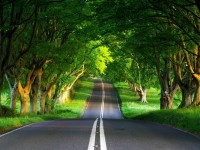 Psalm 139 v.1-3
 "Lead me, O Lord, in the path of life eternal
O  Lord you search me and you know me,
You know my resting and my rising,
 you discern my purpose from afar
You mark when I walk or lie down,
all my ways lie open to you.
For it was you who created my being,
Knit me together in my mother's womb.
I thank you for the wonder of my being
For the wonders of all creation,
O search me, God and know my heart.
O test me and know my thoughts
See that I follow not the wrong path
And lead me in the path of life eternal."
 The   psalm is very poetical, regarded often as the most exquisite in the Psalter. God's presence, is all around me Knowing all about me.  God has given me life to reflect on the mystery and the beauty of creation.
Prayer
God, our Father, for the wonder of such mystery I praise and thank you. Amen