Prayer of the Day
Daily Prayer
September 18th, 2014
""Jesus said to the woman your sins are forgiven.""
Luke 7 : 48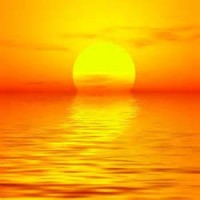 Whether we realise it or not,  deep within every human being there is a fundamental desire for forgiveness.  We all sin in many different ways,  but this profound impulse to forgive beats in the heart of every man and woman.  In today's Gospel,  we heard the contrasting receptions of Jesus;  that of Simon the Pharisee and that of the sinful woman.  It is true that Simon invited the Lord for supper,  but he did not extend the usual niceties and courtesies that accompany such an invitation.  He only provided food,  but nothing beyond that.   St. Luke sets before us a beautiful scene;  a prostitute weeps tears of love,  gratitude and repentance.   Her humility,  generosity and dignity speak of devotion,  love,  gratitude and adoration.  We,  like the Pharisee,  have much to learn from this prostitute with no name.  She has the disposition of a true disciple,  and shows us how we should love God.  Our love for him should be like the outpouring of precious perfumed oil that the prostitute pours over the feet of her beloved Jesus.
Upon the Cross,  Jesus himself reveals the kenosis of his love as a total gift of self for us.  We too are called to participate in this kind of love that generously gives all it has without holding back.
Prayer
Heavenly Father, by the power of your Holy Spirit, free us from our selfishness and help us to love you and your people. Amen