Prayer of the Day
Daily Prayer
October 13th, 2014
""The only sign given is the sign of Jonah.""
Luke 11 : 29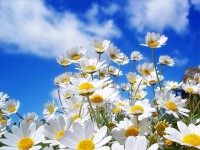 In order for the city of Nineveh to be saved, the inhabitants had to unite behind one man, a foreigner:  Jonah.   Today, Christians are foreigners.   The people who have faith do not live for today.  They live  for eternity.  They don't vote for today.  They vote for their children and tomorrow.  They do not sacrifice their children.  They sacrifice themselves.  Respect God.  Respect Life.  That's the power of faith.
Today, the calls of reality cause changes and conversions in people in the whole world: the ecological threat, urbanization that dehumanizes, consumerism which standardizes and alienates, injustice, violence, etc.  Many Christians live far away from these calls of God which come from reality.
Prayer
Lord, make your love the foundation of our lives. May our love for you express itself in our eagerness to do good. You live and reign with the Father and the Holy Spirit, one God, for ever and ever. Amen.