Prayer of the Day
Daily Prayer
July 28th, 2015
"Hear my prayer, O Lord; let my cry come to you."
Psalm 102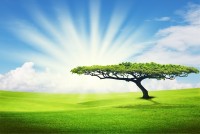 "Do not hide your face from me in the day of distress. Incline your ear to me: answer me speedily in the day when I call.
The Lord is compassion and love slow to anger and rich in mercy. His wrath will come to an end, he will not be angry forever.
He does not treat us according to our faults. For as the heavens are high above the earth, so strong is his love for those who fear him.
As far as the east is from the west so far does he remove our sins.  As a father has compassion on his children the Lord has pity on those who fear him." (Psalm 102)
Penitential psalm, communal, appealing for God's help, do not hide your face from us. The psalmist is very aware of the transitory of all life. God will regard the prayer of the destitute and will not despise their prayer. The eternity of God is very present in this psalm. The psalmist ends his prayer knowing all will be safe in God's presence.
Prayer
God, our Father hear our prayer. In the shadows of life you are present to us. Amen