Prayer of the Day
Daily Prayer
March 16th, 2015
""Go home, your son will live.""
John 4 : 50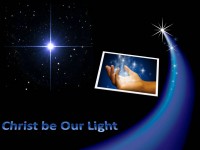 What a precious and amazing gift our life is.  Life on earth is very, very short, yet still miraculous and amazing to behold.  Everything in life is a miracle, even the "ordinary"?
Is not everything a sign and wonder of God? Isn't God's creation just amazing?   Here we are a speck in the vast Universe and yet we don't feel alone or lost.    It isn't about seizing the day, but living for meaning, living for purpose, living for something greater than I. What a difference it makes! What consolation it gives. To know that I am part of a much bigger body, a member of a much bigger cause.  It isn't a vision, it is a living reality.
Prayer
Lord we ask you for eyes that see and ears that hear. Let us never take for granted the ordinary that rules our skies, lives and universe on a daily basis. Amen