Prayer of the Day
Daily Prayer
December 2nd, 2013
""I am not worthy to have you under my roof.""
Matthew 8 : 5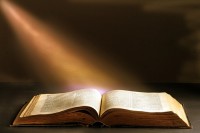 Today's Gospel  reminds us of the words we say during the Mass at the moment of communion: "Lord, I am not worthy that you should enter my house, say but the word and I will be healed."     The person who seeks Jesus is a pagan, a gentile, a soldier of the Roman army, which dominated and exploited the people. It is not religion nor the desire for God, but rather the need and the suffering which impels him to seek Jesus. Jesus has no prejudices. He does not demand anything first, he accepts and listens to the request of the Roman official.
Jesus' answer surprises the centurion, because it is beyond his expectation. The centurion did not expect that Jesus would go to his house. He feels unworthy: "I am not worthy".  The centurion expresses his faith in Jesus saying: "Say only one word and my servant will be cured". He believes that the word of Jesus is capable of healing. From where does he get this great faith?   He believes the word of Jesus encloses a creative force.  Jesus was surprised, and astonished, and praises the faith of the centurion. Faith is believing and trusting in the word of Jesus.
Prayer
Lord God, Father of all, in your Son Jesus Christ you invite all to know and love you, and to live in your unending peace. Keep alive in us the zeal to bring the light of your truth and the riches of your life and love to all, without any distinction of race, language or culture. Through Christ our Lord. Amen.