Prayer of the Day
Daily Prayer
March 28th, 2015
""You do not realise that one man should die for the people, rather than the whole nation should perish.""
John 11 : 50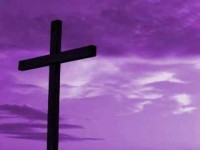 Caiphas's  prophetic words were to come true when some days later Jesus was arrested , tried by a fixed jury, and condemned to a painful death on Calvary. Earlier in the week the people in the Temple kept looking for Jesus in case he was apprehended by the guards.
We too must keep looking for Jesus in the events of His life, particularly in the events of Holy Week. Our searching will be enlightened by our open and sincere response to His teaching and calling .
Prayer
Lord help us to respond to you whole-heartedly in the calls and the events of every day. Help us to keep faith in you and with you despite our weakness. Amen