Prayer of the Day
Feast of All Saints of Ireland
November 6th, 2014
""This man, welcomes sinners and eats with them.""
Luke 15 : 2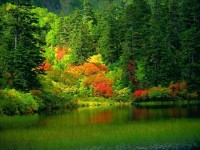 Jesus mixes with the outcasts of Jewish society.  The complaint made her by the Pharisees and Scribes was earlier voiced as a question.  Why do you eat with tax collectors and sinners?  Those who think themselves as the right kind of people.  How is it that He associates Himself with those who break the law?  But to do so is to forget that Jesus also said; "Those who are healthy do not need a physician,  but the sick do.  I have not come to call the righteous to repentance but sinners."  The Parables of the Lost Sheep and the Lost Coin tells us about God's universal love.  God is pleased with the just,  but God also goes out for the sinners who remain in God's love in spite of their transgressions.
Why do you look down on your brother or sister?  We shall all stand before the judgement seat of God.  The Apostle,  Paul,  reminds us that it is God who will judge us at the appointed time.
Prayer
God of compassion, you know how much the human heart longs to be in your friendship. He sent His Son to unite all people in your love. We continue to proclaim this news to all. Lord hear us. Amen