Prayer of the Day
Feast of Corpus Christi – The Most Holy Body And Blood of Christ
June 7th, 2015
""This is my blood of the covenant, which is poured out for many.""
Mark 14 : 24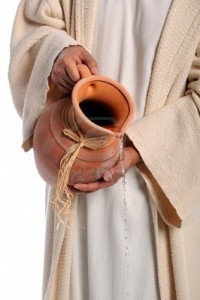 While each celebration of the Eucharist is a memorial of Christ's sacrifice, today, the Church draws attention to the connection between Christ's sacrifice and the Eucharistic sacrifice.  Every time we celebrate the Eucharist, we remember the love of God for us manifested in the Passion, death, and Resurrection of Jesus the Christ.
  The words and actions of Jesus within the celebration of the Passover meal show the transition to a new covenant. This new covenant is the sacrifice of Jesus for love of humanity. 
Today's reading offers three significant messages:
. Christ is the Messianic King and Priest of the new covenant.
· Christians are called to live out the meaning of the Eucharist by serving Christ in those who hunger for food or for a dignified life.
· With the Great Amen at the Eucharist, Christians say YES to the entire Body of Christ. This includes Christ's real presence in the sacrament, but also in all those around us. Through the Eucharist we become one with him and with one another.
Prayer
Lord make us one. Amen ("Mass of the World" Pierre Teilhard de Chardin)