Prayer of the Day
Feast of St. Albert the Great, Bishop and Doctor of the Church
November 15th, 2014
""Will not God see justice done to his chosen people who cry to him day and night.""
Luke 18 : 1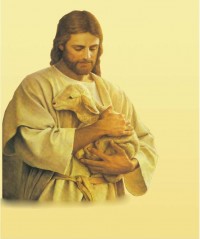 In this parable,  Luke tells us the story of the unjust judge who had to give in to a widow's demands because she kept pestering him looking for justice against her enemy.  Unlike the unjust judge,  God is ever ready to listen to the cries of his chosen people who call upon him in their troubles.  He is our Good Shepherd,  we are the sheep of his flock.  He will leave the strong there as he goes searching for the missing one that is lost.  He has even given himself to us as our food in the Eucharist.  God's presence is always in our hearts.  As the Psalmist says; "Here have I chosen to live." (Psalm 132 v.14)  However,  we are very often oblivious of his Divine presence among us.
Though they walked the road to Emmaus with Christ,  the two disciples only recognised him in the breaking of the Bread.  Do we even recognise the Lord then or do we go to Communion through routine?   We meet in our Sunday Mass the same Christ that the two disciples recognised.  Our God is a merciful God,  a forgiving God.  No matter how far we have strayed away from him,  he does not hold our sins against us.  Think of the Good Thief on the Cross.  He was promised Paradise that very day that he died.  "To-day,  you will be with me in Paradise."  The Curé of Ars tells us; "Our sins are nothing but a grain of sand beside the huge mountain of God's mercy."  God is ever on our side.  Having created us,  could he ever abandon us?
Prayer
Let us pray:- We bring to you, Lord, all who are burdened with feelings of guilt and in need of healing for their unhappy memories. May we be filled with your loving presence always. For it is in you, we live and move and have our being. Amen