Prayer of the Day
Feast of St. Alphonsus Liguori,
August 1st, 2016
"You are the salt of the earth, the light of the world."
Matthew 5 : 13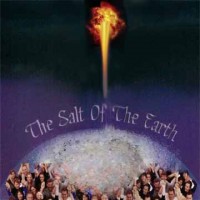 When we live together and utilize our gifts for the good of all, we also inspire others to do the same. "How can I be a source of light?   Jesus used the image of salt to describe how his disciples are to live in the world.  As salt purifies, preserves, and penetrates, so the disciple must be as salt in the world of human society to purify, preserve, and penetrate that society for the kingdom of God and of his righteousness and peace.  Jesus, disciples are to live in the light of his truth and love.  In fact, our mission is to be light-bearers of Christ so that others may see the truth of the gospel. There is great freedom and joy for those who live in God's light and who seek this truth.
Today is the feast of St. Alphonsus Liguori (1696 – 1787) who founded the Redemptorist Congregation.  He taught much on moral theology and spiritual life.  He is remembered as a popular preacher and influential writer of theology.
Prayer
"Lord, fill my heart and mind with your light and truth and may I radiate your light and truth to others in word and deed." Amen