Prayer of the Day
Feast of St. Augustine, Bishop & Doctor of the Church
August 28th, 2014
""So, you too must stand ready for the Son of Man is coming at an hour you do not know.""
Matthew 24 : 44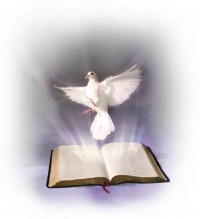 Jesus promised his followers that he would not leave them orphans.   He would send his Holy Spirit to be with them always even to the end of time.  God is always true to his promises.  The Spirit will be with us when each of us is called home at the moment of our death.  Our second call comes at the end of this world when the Lord will come in glory with all his Angels to judge the living and the dead.   But,  we need not be afraid.  Christ told his followers,  that means all of us to trust in God and trust in Him.
We are no longer orphans.  Jesus has left us his Holy Spirit to be with us to the end of time.  There is no need to fear death or judgment for the Holy Spirit is with us all the days of our lives.   We must awaken our faith and open our hearts to the God who loves us – loves us more than we can ever imagine.   Thus,  we will be ready whenever the Son of Man,  Jesus Christ comes for us.   We will look forward to his call,  his visit to us.  For his Holy Spirit is our comforter,  our strength in all our difficulties.  All who accept Jesus are God's children and will see his glory as the only Son of the Father full of grace and truth. (John 1 : 14)  When we love one another,  God is alive in us,  St. John tells us God's love for us is fully complete when we pass that love on to others.
(John 1 : 14)
Prayer
Let us pray : Jesus, our Lord and Master, we adore you and we love you. Help us to love you daily more and more. Amen