Prayer of the Day
Feast of St. Benedict, Patron of Europe
July 11th, 2014
""Then you will understand what virtue is, justice, and fair dealing, all paths that lead to happiness.""
Book of Proverbs 2 : 9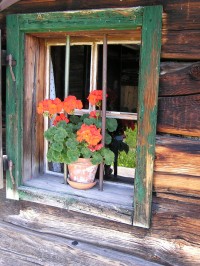 There is a special reading from the Book of Proverbs for this Feast.  The theme of the Book of Proverbs is wisdom,  St. Benedict discovered that God wants his people to be wise.  This book is full of exhortations on wisdom.  In chapter two, verses 1-5 we read; "My Son,  if you accept my words and store up my commands within you,  turning your ear to wisdom and applying your heart to truth and if you call out for insight and cry aloud for understanding and if you look for it as for silver and search for it as for hidden treasure,  then you understand the fear of the Lord and find the knowledge of God." (Book of Proverbs 2 : 1 – 9)
St. Benedict was born in Nursia, Umbria, Italy in 480.  He studied in Rome and there turned his back on the world and lived in solitude in Subiaco.  Disciples came to him,  and he went to Monte Cassino where he founded a monastery.  He wrote a rule which established the spirituality of life for monastic communities ever since.  He died in 547.
Prayer
God our Father, you made St. Benedict an outstanding guide to teach men to live in your service. Grant that by preferring your love to anything else, we may walk in the way of your Commandments through Christ our Lord. Amen