Prayer of the Day
Feast of St. Boniface, Bishop & Martyr
June 5th, 2014
""The world does not know you.""
John 17 : 25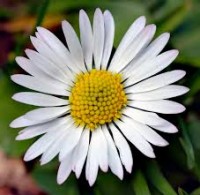 Jesus raised His eyes towards Heaven and said; "I pray not only for them,  but also for those who will believe in me through their Word." (John 17 : 20)  "The world does not know you." (John 17 : 25)  The world has different meanings in John's Gospel.  It has both positive and negative implications for "God so loved the World – yet the world did not know Him."   In the Old Testament prophets refer to human beings as obstinate,  walking in evil paths,  provoking God.  They do not listen to the prophets and do more harm than their forefathers.  Here John uses the same words to describe those who do not believe in Jesus.   We read that the early Johannine community's hostile view of the world is shown by the conflict with Jewish leaders and Gentiles alike.
Jesus has made the Father known to His disciples who will continue His work with the help of the Holy Spirit.   Jesus' followers are continually being transformed as God is made known to them,  into loving individuals.
Prayer
The words of the Lord's prayer teach us to love and honour you, so we pray the Lord's prayer, that the words may shape our lives. Amen