Prayer of the Day
Feast of St. Camillus de Lellis, Priest
July 14th, 2016
"Come to me, all you that are weary and are carrying heavy burdens, and I will give you rest."
Matthew 11 : 28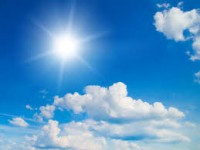 Jesus demands faith for our salvation. This is only possible through the virtue (and grace) of faith. To reach beyond our limitations, to hear the voice of God, to "taste and see the goodness of the Lord" requires a radical approach to life: FAITH! It doesn't take much, the size of a mustard seed will do, but it is essential to human life. Only man can believe – no other creature can because only we can be bad or good. Nothing else in the universe has that choice. Faith allows us to choose well. Choose Life! Choose to believe! The good news is we are off to a great start: Jesus said, "It is I who choose you."
Today is the feast of St. Camillus de Lellis (1550 – 1614) who was rough tempered and a gambler in his early life as a soldier.  He was converted at the age of twenty five.  He became a priest and worked for the sick with two companions.  His Servants of the Sick prospered and founded hospitals especially where others would not go.  He is Patron of nurses,  hospitals and the sick.
Prayer
Lord increase our faith, and help us to Choose Life. Amen