Prayer of the Day
Feast of St. Charles Lwanga & Companions, Martyrs
June 4th, 2014
""As you have sent me into the world, so I have sent them into the world.""
John 17 : 18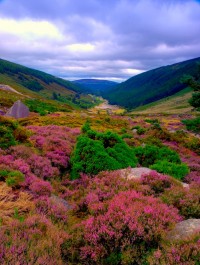 The Father's word is truth.  Jesus prays to His Father that His disciples may remain firm in their faith. "That they may be one as we are one." (John 17 : 11)   They cannot be one as Jesus and the Father are one unless they are loyal to Jesus' message of the Father's love.   Jesus is speaking not simply of a unity based on love.  Jesus says; "I am in the Father, and the Father is in me."
The Father is doing the work of the Son who is totally obedient to Him.  In like manner, Jesus' disciples even as they maintain their own individuality,  are called to be one in purpose,  love and action.   Unity in love is made possible by forgiveness and reconciliation.  Pray for the grace to forgive those who have wronged you,  humbly ask for forgiveness from those you have wronged.  Seek to be reconciled with them.
Prayer
O God, you are the source of truth and love, and those who love and serve you in faith, grow in wisdom. Amen