Prayer of the Day
Feast of St. Ciaran, Abbot
September 9th, 2016
"Can one blind man lead another."
Luke 6 : 39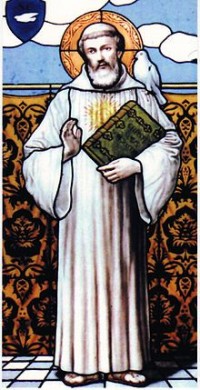 We all know the answer to that question but that does not stop us finding fault in those around us. If we continue looking at others our focus is moved away from ourselves. At the end of the day  how have we coped with our own faults as no one is perfect. It may take us a life time to answer the question of Jesus.
Today is the feast of St. Ciaran,  Abbot.  He was born in Roscommon around 512.  He came to Clonmacnois in January 545,  where he founded a monastery which was to become of the most renowned in Europe.  He died while the monastery was still being built.
Prayer
Jesus, teach us to be on our guard and help us to keep an eye on ourselves so that we are the first to admit our faults and failings. Teach me how to follow you in your teaching about how we deal with our own blindness. Give us the cure that only you can give. Amen