Prayer of the Day
Feast of St. Clare
August 11th, 2015
"It is never the will of your Father in heaven that one of these little ones should be lost."
Matthew 18 : 14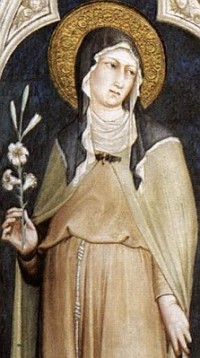 Our concern for children must match God's treatment of them. Jesus says, (earlier in today's Gospel reading) "See that you do not look down on one of these little ones. For I tell you that their angels in heaven always see the face of my Father who is in heaven." These words are particularly relevant in cultures where children are taken lightly or ignored. If their angels have constant access to God, the least we can do is to allow children to approach us easily.
Just as a shepherd is concerned enough about one lost sheep to go and search in the hills for it, so God is concerned about every human being He has created. We come in contact with children who need Christ at home, at school, in the church and in the neighbourhood. We must endeavour to steer them towards Christ by our example, words and acts of kindness.
Prayer
May we be a presence of Christ's love and care for children with whom we come in contact. Amen