Prayer of the Day
Feast of St. Colman, Bishop
October 29th, 2014
""Through towns and villages Jesus went teaching, making his way to Jerusalem.""
Luke 13 : 20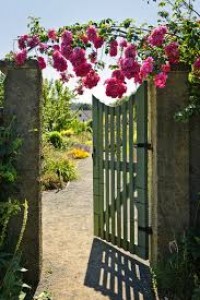 St. Luke gives a detailed account of Jesus' last journey to Jerusalem.  He is not concerned about geographical terrain.  Rather he describes the signs worked,  stories told,  questions answered.  In to-day's passage we hear someone ask if many people will be saved.  Our Lord's reply undermines the need for personal effort if one is to enter by the narrow door.   It is said that the door into Heaven is so low that the only way in is on our knees.   Maybe that's why Jesus said that we have to become like little children.  Children are small!  They are humble,  they know their need for others,  they receive everything as a gift.
Heaven is often described as a feast,  a banquet.  We must remember that none of us have a right to share in this Messianic banquet.  Admission is always a result of God's favour but it does require our co-operation.  No one is seated at the table just because he/she was born into a catholic family.  We have to make the gift of faith received in Baptism our own.  We must nurture it and deepen our relationship with God.
As Jesus made his way for the last time to Jerusalem where his mission was to be completed,  he urged his followers to use the present time well.  We can never presume that we will be able to enter through the narrow door or even that we won't find the door closed when we arrive.  It's a wake up call.  Be alert!  Be ready!
Prayer
Lord help us to live our lives in such a way that we may be ready to enter your Kingdom when you call us home. Amen