Prayer of the Day
Feast of St. Deiniol, Bishop & Abbot Wales
September 11th, 2015
"Mercy however was shown to me, because I was acting in ignorance, but the grace of Our Lord filled me with faith and love."
Paul to Timothy 1 : 12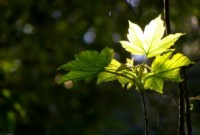 On this significant day to all Americans, we recall the words of Paul who to all extents and purposes was himself a terrorist when he falsely imprisoned, tortured and killed innocent people who were Christians.  We recall his brutality, but we remember too,  and thank God for the amazing and saving grace which changed him into the most powerful of the Apostles.  Let us never doubt the quality of God's great and Divine mercy shown to each of us.
Prayer
Prayer of Pope Francis : "In this year of God's mercy, let us practice mercy to all, through our compassion for others." Amen