Prayer of the Day
Feast of St.Eusebius of Vercelli & St. Peter Julian Eymard
August 2nd, 2014
""Herod went and had John beheaded.""
Matthew 14 : 1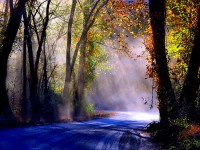 Standing for the truth, especially for the gospel can be very costly.  Take the prophets. They all suffered abuse and most were martyred.
Today's readings present the juxtaposition of two great prophets in the midst of powerful leaders. The prophet Jeremiah boldly prophesied in the Lord's name to the "princes and the people" to the point of being sentenced to death. He held firm, and the people said, "This man does not deserve death; it is in the name of the Lord, our God, that he speaks." St. John the Baptist, boldly proclaimed the Lord and Herod was intrigued; however, he did not fear God.  Distressed by fear of the way he would be perceived by guests and out of a twisted sense of duty to uphold an unjust oath, he put to death one man who could have led him to Christ.
  We are called, daily, to draw close to our Lord to allow Him to speak to us,    and fill us with the graces we need to be bold witnesses like Jeremiah and John.   
Prayer
Lord, give me a strong conscience that I may recognize evil for what it is and repent for all the ways in which I may offend you. Help me to choose what is good and to reject what is contrary to your will. Amen