Prayer of the Day
Feast of St. Fabian & St. Sebastian, Martyrs
January 20th, 2016
"Stretch out your hand."
Mark 3 : 5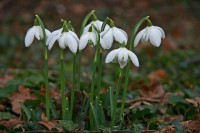 The Pharisees are watching Jesus carefully.  They are not looking at him with admiration,  rather they are watching his every action in order to find fault with him.  Great crowds from all over Palestine came to hear Jesus and to touch him.  Jesus' power to heal was a sign of the Kingdom of God.   He heals the man with a public display of his miraculous power.  The man's shrivelled hand is fully restored.  The fact that his opponents remain silent,  reveals how contrary and obtuse they are.  While Jesus is healing and bringing God's blessing,  they have murder in their hearts.
Our vocation is to live by the power of the Holy Spirit,  and the Spirit gives life and joy.   The Spirit also leads us to practise our faith in a way which witnesses to God's love and mercy,  and does not hold people,  where lifestyle is at odds with ours,  in contempt or derision.
Today,  we celebrate the feast of St. Fabian who was Pope for fourteen years and martyred in the year 250.   St. Sebastian,  who had been a soldier,  was martyred during the persecution of Diocletian.
Prayer
Lord, I believe in your loving power to heal. Amen