Prayer of the Day
Feast of St. Fiachra
August 30th, 2014
""God chose what is weak by human reckoning to shame what is strong.""
1 Corinthians 27 : 28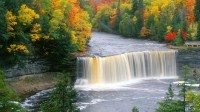 God welcomes all people into his Kingdom,  the little no less than the great.  Jesus began his mission among his own people.  After the first Pentecost when the Apostles moved out of Israel,  they mostly worked with the Jews of the diaspora,  who had spread into neighbouring countries as a result of wars and persecutions.   Now the question arose regarding the Gentiles – non Jews,  who wished to be Baptized.  Hadn't Christ reached out to the Samaritan woman at the well and given her total forgiveness for her murky past.  She realised he was God when the weight of her sin and shame was lifted off her shoulders.  She was so happy now.
Likewise,  Christ has healed the daughter of the pagan Canaanite woman whose child was possessed by the devil.  At first Christ was reluctant,  but her great faith was rewarded. (Mark 7 : 24)   Now Paul,  the Apostle of the Gentiles (pagans) wanted Baptism for all who desired it.  So Peter called the very first Council of the Church and it was decided that God wished the pagans also to receive Baptism, if they so wished.  (Acts 10)  Read about the visions that Peter and Cornelius had.  now they all realised that God has no favourites.  We are all his children.  We are all equally loved.  All we have to do is bring our emptiness to Christ and he will give us the fullness of eternal life.  God is always seeking us and reaching out to us.  When will we realise how much he loves us ?
Prayer
With the Psalmist Let us Pray; "Oh God, you are my God, for you I long, for you my soul is thirsting." Pour into my empty heart the fullness of eternal life. Amen