Prayer of the Day
Feast of St. Fintan and Seven Founders of the Servites
February 17th, 2014
""God does not tempt anybody.""
James 1 : 13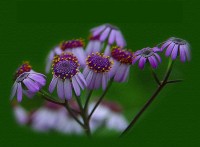 Romans 8 : 26-28 "The Spirit comes to help us in our weakness.  For when we cannot choose words in order to pray properly,  the Spirit himself expresses our plea in a way that could never be put into words and God who knows everything in our hearts knows perfectly well what he means,  and that the pleas of the saints expressed by the Spirit are according to the mind of God."
St. James is good sobering reading for Christians to ponder over to-day.  God cannot be tempted to do anything wrong,  and he does not tempt anybody.   Everyone who is tempted is attracted and seduced by her/his own wrong desire.  then the desire conceives and gives birth to sin, etc.  By his own choice God made us his children by the message of the truth so that we should be a sort of first fruits of all that he had created.
Prayer
Open our hearts O Lord, to accept the words of your son. Alleluia. Amen