Prayer of the Day
Feast of St. Ignatius of Loyola
July 31st, 2014
""None of you can be my disciple unless you gives up all your possessions""
Luke 14 : 25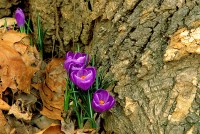 Throughout our lives we will be tempted to quit when suffering threatens us. Throughout our lives as disciples we will have to choose. Will I choose what Jesus wants even it means suffering and rejection?  
Jesus knew that he needed to prepare his disciples, for he knows what is in man. He knows that every one of us has a powerful inborn desire to be liked and loved by everyone; to be happy and prosperous; to enjoy pleasure, rest and fun. Because of this we have the tendency to avoid anything that might make people dislike us, to drop the cross and run away from suffering, or to be faithful to Jesus, unless such faithfulness results in some sort of loss, of reputation or possessions or family.
Prayer
Loving Father, your Son Jesus Christ calls us to be his disciples. Renew the outpouring of the Holy Spirit upon us, and give us the strength to renounce what impedes us from following Christ. Amen