Prayer of the Day
Feast of St. Jerome, Priest & Doctor of the Church
September 30th, 2016
"Cause me to hear your loving kindness in the morning, for on you do I lean and in you do I trust."
Psalm 14 v.3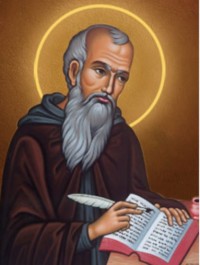 We need to pray and then stop and listen.  Sometimes we can hear God as a still small voice from deep within our hearts.  Many times God will speak through our inner witness.  Suddenly we know the truth and it sets us free.
Today is the Feast of St. Jerome, 347 – 420.  He translated the Bible into Latin,  known as the Vulgate,  and wrote commentaries on Scripture.  He is Patron of librarians.
Prayer
Give us O Lord to live daily in your presence. Amen