Prayer of the Day
Feast of St. Laurence O'Toole, Archbishop of Dublin
November 14th, 2015
"I must give this widow her just rights since she keeps pestering me. "
Luke 18 : 5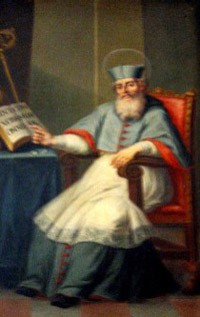 Jesus here teaches us the importance of perseverance in prayer. In the parable the judge finally gives justice to the persistent widow. God always hears our prayers even though he may delay in answering.
Today is the feast of St. Laurence O'Toole,  who was born in Castledermot, Co. Kildare in 1123.  He studied at Glendalough,  became a monk there and later its abbot in 1148.  In 1162 he was chosen as the first native Archbishop of Dublin.  He attended the Third Lateran Council in 1179.  He worked for peace and reconciliation and died on a mission of mediation with King Henry II and the Irish rulers at Eu in Normandy in 1180.
Prayer
Jesus, give me great confidence in the mercy of God. Teach me how to pray and to pray at all times. Strengthen my faith and give me the perseverance of the widow in your parable. Amen