Prayer of the Day
Feast of St. Laurence O'Toole, Bishop of Dublin
November 14th, 2014
""To love is to live according to God's commandments which you have heard from the beginning, let us love one another.""
2 John 6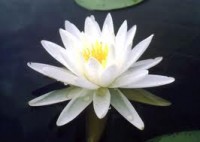 In his discourse at the Last Supper,  Jesus said to his Apostles; "As the Father has loved me I have loved you.  This is my commandment; Love one another."  (John 15 : 9-12)  Christ promised his joy will be in us when we love one another.  As we are the family of God,  he is always very close to us.  Actually he dwells in us. "In God,  we live and move and have our being."  Our love for each other has its roots in God.  As he has given us free will,  he is not forcing us to love him.  He says; "Come to me,  all you who labour and are over burdened,  and I will give you rest.  For I am gentle and humble in heart." (Matthew 11 : 28)   No matter how long we live,  we will never be able to fully appreciate God's love for us for it is beyond our understanding.  Only in Heaven will we grasp that.  Paul tells us in 1 Corinthians that only three things last,  faith,  hope and love and the greatest of these is love.  God is love and those who live in God live in love and God lives in them.  Love is the fulfilling of the Law of God.  Before he made Peter head of the Church Christ asked him three times if he loved him. "Do you love me?" Christ said.  He is asking us the same question.  How do we answer?
To-day is the feast of St. Laurence O'Toole,  Bishop of Dublin.  He was born in Castledermot,  Co Kildare,  studied at Glendalough,  where he became a monk and later Abbot.  As Archbishop of Dublin,  he attended the third Lateran Council returning as Papal Legate.  He died in Normandy in 1180 on a mission of mediation to the Normans.
Prayer
Heavenly Father, remind us every day that literally nothing can ever separate us from your love. Amen