Prayer of the Day
Feast of St. Mary Magdalene
July 22nd, 2014
""For anyone who is in Christ, there is a new creation, the old creation has gone and now the new one is here.""
2nd Letter of St. Paul to the Corinthians 5 : 17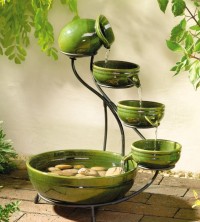 This quote from St. Paul's Epistle unveils for us the true nature of our inheritance.  To be baptised and believe in Christ means we shall rise with him to share his glory in eternal life with God.  What a blessing,  what a gift for us!  Let us constantly bless,  praise and thank Him for this wonderful gift.
St. Mary Magdalene stood by the Cross of Jesus;  with two other women she discovered the empty tomb.  She was granted an appearance of the Risen Lord early the same day,  from which incident she has been described as 'the apostle to the apostles.'  The Gospels give no warrant for identifying her with the 'woman who was a sinner'  who anointed Christ's feet (Luke 7 :37) or with Mary the sister of Martha who also anointed him. (John 12 : 3)
Prayer
Thank you, Lord, for this wonderful gift you have given us. Keep us faithful to you, help us to walk daily with you and welcome us one day into your presence. Amen