Prayer of the Day
Feast of St. Matthias, Apostle
May 14th, 2016
"You did not choose me, no, I chose you."
John 15 : 9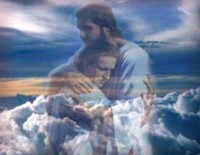 Jesus says, "You didn't choose me, but I chose you." I appointed you for this. I love you completely and my love has taken root in you. It lives in you. You have that much love to give. So go, he says, love those that need it, bear the fruit of that love; it will make a lasting difference. Live my love in the world. Do it for the sake of our neighbours, so that they don't just hear empty words of Christ's love, but know his "lay down your life" kind of love.
St. Matthias,  like all the Apostles,  was chosen to become 'a witness with us of Christ's Resurrection.'  Matthias seems to have spent a great deal of time working in Judea;  then to travelled east to Turkey,  where it is said that he was the vital instrument in bringing many to the faith.  He is said to have been martyred at Colchis on the Black Sea and his relics brought to Rome by St. Helena.
Prayer
Teach us, Lord, to serve you as you deserve, to give and not to count the cost, to fight and not to heed the wounds, to toil and not to seek for rest, to labour and not to ask for any reward, save that of knowing that we do your will; through Jesus Christ our Lord. Amen (Prayer of Ignatius Loyola)