Prayer of the Day
Feast of St. Ninian, Scotland & Northern England, St. Cornelius, Pope & St. Cyprian, Bishop and Martyr
September 16th, 2015
"We played the pipes for you and you wouldn't dance; we sang dirges, and you wouldn't cry."
Luke 7 : 32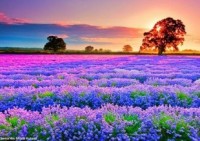 In today's Gospel Jesus seems to be very frustrated with the religious leaders who have rejected both John  the Baptist's testimony and Jesus himself.  John was very ascetic and they wrote him off as "possessed" and they wrote Jesus off as "a glutton and a drunkard."  Very often we judge harshly and write people off because we don't like what they are saying to us.  Sometimes it is good for us to hear uncomfortable truths about ourselves.  By refusing to listen to John the Baptist's message the gospel tells us that the Pharisees "thwarted what God had in mind for them" On the other hand those who had accepted John's baptism, even the tax collectors and sinners, were able to hear and respond to the message of Jesus.  God comes to us in the circumstances of our lives and we need to be alert so that we too may not "thwart what God has in mind for us."
Prayer
Loving Lord cleanse my heart from everything that clutters up and prevents me from seeing your dream for my life. Amen.