Prayer of the Day
Feast of St. Timothy and St. Titus, Bishops. They were very close to St. Paul and helped him in his missionary work among the Gentiles
January 26th, 2015
""Cure those who are sick and say the Kingdom of God is very near to you.""
Luke 10 : 10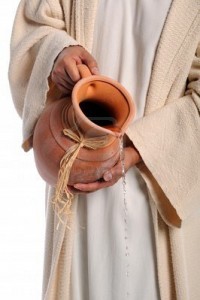 This is one of the directions Jesus gave to the seventy two disciples he sent out in pairs ahead of him to all the places he himself would later visit and enter.  God's Kingdom is within us.  Each one of us is called to reflect the goodness and the kindness of God.  St. John tells us that as long as we love one another God will live in us and be complete in us. (1 John 4 : 12)   God's caring love comes to us through other people and to others through us.   Jesus may not be walking the earth to-day as he did two thousand years ago.  But,  we can bring his love,  kindness and compassion to the sick and suffering members of our community and to all in any kind of need.
From the beginning Jesus showed his special love for sinners.  Didn't he leave the ninety nine in the desert to go after the one that was lost?   Hasn't he portrayed his loving merciful Father in the "Prodigal Son?"  The Pharisees could never understand why he dined with sinners.  As he told them he was sent to seek out the lost sheep of the House of Israel.  He also spoke of the joy there is in Heaven over one sinner doing penance then over the ninety nine just who don't need penance.  He put new heart into sinners.  Think of the joy he brought to the woman at the well,  to Mary Magdalene who washed his feet with her tears and to Zacheus who climbed the tree to see him.  Finally,  he promised Heaven to the Good Thief on the Cross.
Prayer
Let us pray: Lord, be merciful to us sinners. Amen