Prayer of the Day
Feast of St. Vincent, Deacon & Martyr
January 22nd, 2016
"Jesus went up the mountain."
Mark 3 : 13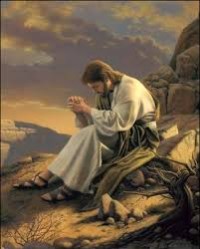 In today's Reading we see Jesus beginning to establish the Church.  He calls to himself and appoints the twelve known as the Apostles.  They were the companions of Jesus,  who accompanied him in his earthly ministry.  Jesus chose twelve ordinary men to be his disciples,  and through God's grace they transformed,  not just a region or a country,  but the world.  They were not educated men,  but they were invited to do extraordinary things for God.  The Apostles are the foundation stones of the Church and the people of God.  We too have an apostolic vocation to serve Christ and to preach the Gospel.  Jesus calls each of us,  and empowers us as he did his Apostles,  who were lay people commissioned to apostolic ministry. All of us are equal in dignity by virtue of our baptism.  What is important is that in faith we seek actively to respond to Jesus' call to be an apostle to those around us.
Today we celebrate the feast of St. Vincent who was a deacon of the Church of Saragossa, Spain.  After prolonged torture,  he was martyred in 304 in Valencia.
Prayer
Come Holy Spirit, fill us with your love. Amen