Prayer of the Day
Feast of the First Martyrs of the Holy Roman Church
June 30th, 2016
"A feeling of awe came over the crowd when they saw this, and they praised God for giving much power to man."
Matthew 9 : 8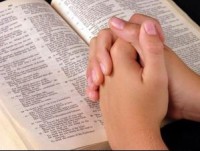 Today's Scripture extract refers to one of Jesus' miracles where he heals a man who was paralysed.  At first Jesus says to the paralytic; 'Take heart.  Your sins are forgiven.'  To prove that he had the power to forgive sins.   Jesus said to the paralytic; 'Get up,  take your mat and go home.'
Sometimes we need something spectacular in our lives to bring us to an awareness of God's presence and God's power.  St. Paul reminds us that we too are gifted – that there is a power at work within us that can do far more that we believe ourselves capable of doing.
Today is the Feast of the First Martyrs in Rome,  who,  in addition to Ss. Peter and Paul,  died under Nero in the year 64.
Prayer
Lord, may I become more aware of the gifts you have give me to promote your Kingdom. Amen