Prayer of the Day
Feast of the First Martyrs of the Holy Roman Church
June 30th, 2015
""why are you so afraid? You of little faith.""
Matthew 8 : 26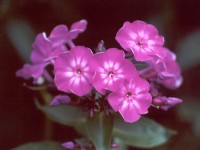 To-day's Gospel relates the story of Jesus calming the storm on the Sea of Galilee. This was a sea Our Lord had often crossed with his disciples.  They were mostly fishermen who were used to being out in their boat in all kinds of weather.  Our Lord,  being a carpenter by trade,  was not so familiar with rowing a boat,  so he was happy to entrust that role to his Apostles while he enjoyed a well earned rest from his active ministry.  On this occasion he was so tired that he fell fast asleep and didn't even notice that the disciples were battling a terrible storm and were in great distress.
So when they woke him up pleading for his help he first of all reprimanded them for their lack of faith.  Only then did he rebuke the winds and make the sea calm.  No wonder the men were astonished at the sudden change in the elements.  Although they had already experienced,  many miracles of healing they didn't believe that Jesus had also power over nature.  Their faith was still weak and that is why Our Lord reprimanded them.  The faith that he wanted from the beginning of his ministry was an act of trust and self abandonment.  His disciples will still need to spend a lot of time with this man who continues to astonish them.
As we reflect on this story we too are challenged to examine our faith in Jesus.  When we encounter the storms of life does our faith in the Lord help us to remain calm,  trusting in his strength to help us weather any storm?
Prayer
Lord I believe you are with me always so really I have nothing to fear. Amen