Prayer of the Day
Feast of The Most Holy Name of Mary, St. Ailbe, Bishop (Ireland)
September 12th, 2015
"Jesus came to save sinners - I am the greatest of them, & if mercy has been shown me, its because Christ made me the greatest evidence of his patience for all the other people who would later have to trust in him to come to eternal life."
Paul to Timothy 1 : 16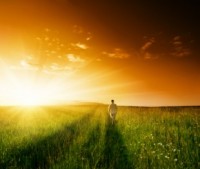 Again, Paul stresses his reliance on God for everything – and says that for us too,  God's people,  the bottom line is Trust. ….  in a God who will provide, care and maintain us in our belief system,  and his Providence towards us.   Like the house built on rock in today's Gospel, when trials come our way,  there will not be an avalanche of debris,  but we will be enabled to continue on a sure and firm foundation.
Prayer
Lord give me a trusting heart and an open and willing spirit to follow where you will lead me. Amen.