Prayer of the Day
Feast St. Basil the Great and St. Gregory Nazianzen, Bishops and Doctors of the Church
January 2nd, 2015
""One is coming after me who existed before me.""
John 1 : 27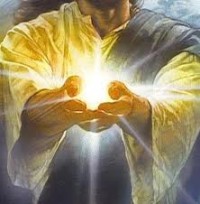 When quizzed about his identity John answers all their questions in the negative, and then he identifies himself only as "a voice." Later, Jesus would refer to him as "a lamp. 
John knew who he was, when asked who are you?   He understood where he came from and what his mission was. Do we really know who we are? Do we behave as though we know?  Who am I? I am a beloved child of God.  He loves each of us as if we were His only, His precious son or daughter. We each have God's full attention for every moment of our lives.
Do we act in a way that shows this? If we lived acting in full knowledge of who we are, there could be no doubt as to the answer to all our questions. Open our hearts to become who we are in God — a precious, well-loved child.  
Prayer
May my love grow stronger and stronger as I grow in love of you. Amen