Prayer of the Day
First Sunday of Lent
March 9th, 2014
""Jesus answered the devil; 'Man does not live by bread alone but by every word that comes from the mouth of God.""
Matthew 4 : 4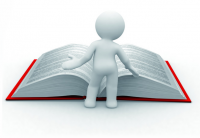 We began our Lenten pilgrimage on Ash Wednesday when the Gospel challenged us to perform our Lenten practices with a pure intention.  To-day we follow Jesus into the desert to see how he deals with temptation which being human he has to face.  The devil,  it seems,  is tempting Our Lord to become a worldly prophet as he offers him in turn fame,  honour and power.  But Jesus remains faithful to his commitment to being God's servant and resists Satan by quoting appropriate lines from the Scriptures.  Being brought up in a model Jewish family Jesus was taught the Scriptures from an early age.   They were part of his daily prayer at home and especially in the Synagogue on the Sabbath.   Over the years the  Word of God had taken root in his mind and heart,  nourishing and strengthening him for his mission.
As we enter into this special period in the Liturgical Year and make our Lenten resolutions we can also count on God's Word to strengthen us and keep us faithful.  Each day of Lent has its own special readings at Mass.  What better resolution could we make then to listen daily to God's Word,  meditate on it and make it our own.
Prayer
God our Father we thank you for your living Word which you offer us daily to feed our minds and hearts. May it always bear fruit in our lives. We make this prayer thro' Christ Our Lord. Amen